Online & In Person

Each Sunday @ 8:40

am
Thank you so much for visiting The Great Awakening UCC website. You will find a relaxed, casual, and friendly atmosphere as soon as you walk into the door.
We envision a family-oriented way of doing church. A place that encourages the spiritual growth of all people who seek God. The Great Awakening is committed to impacting the lives of the least, the last, and the lost. No pressure, no rules, just church! We can't wait to see you there!
Pastor Hilliard
Pastor Hilliard is the Founding Pastor with 20 years of servant leadership. Pastor Hilliard directs the overall ministries of The Great Awakening through a capable and anointed staff.
​
Dr. Joy Carrington
Dr. Joy Carrington is the Pastor of Development and Outreach. Under the leadership of Pastor Hilliard, "Pastor Joy" leads a team who rotate and cross-train for maximum efficiency.
meet our church leadership
Pastor Nanette H. Hilliard
Let's Stay
Safe Together.
When Jesus saw him lying there, and knew that he already had been in that condition a long time, He said to him, "Do you want to be made well?" John 5:6
TGA UCC Sermons Coming Soon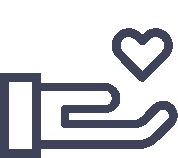 "Whoever is generous to the poor lends to the lord, and he will repay him for his deed."